---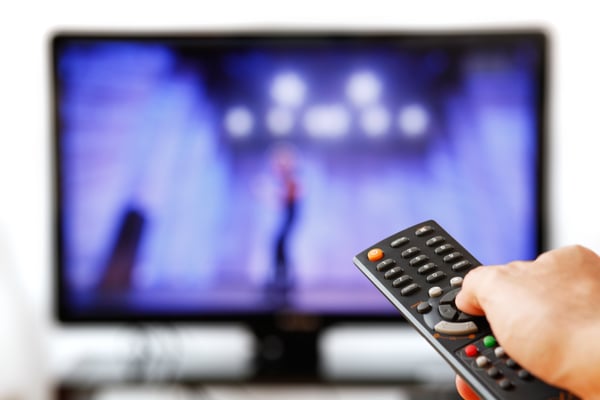 A famous novelist embroiled in political debate. The history of the color pink. Singer Dionne Warwick's rise to fame. A famous biographer who forged celebrity letters. A giant nut grown on an exotic island. The adorable two-year-old whose neighborhood learned sign language, so they could communicate with her. Stories are all around us.
For 90 minutes each Sunday morning I settle in with my coffee and take in some of the most beautifully told stories from around the world. Sometimes I cry, other times I smile or feel anxious. But, without a doubt, I feel something after watching each and every segment.
CBS Sunday Morning is a newsmagazine style television program that focuses on feature stories, as opposed to the hard news the network delivers during the week. It has aired weekly for 40 years as the broadcast version of the magazine supplement that appeared in Sunday newspapers like the New York Times Magazine. If numbers are any indication – and they certainly are in television – the show is a great success. According to AdWeek the program average 6.22 million viewers each week, nearly 2 million more than the 4.36 million for NBC's Today show (the No. 1 weekday morning show).
Originally anchored by Charles Kuralt, one of the show's creators, the program has only had two other hosts — Charles Osgood and now, Jane Pauley. With the exception of Bob Schieffer and a few other substitute hosts, the show has maintained a consistency that sets it apart from every other news program. Add to this its dynamic roster of contributors — comedian Mo Rocca, writer, actor and political commentator Ben Stein, former foreign correspondent Martha Teichner and actress Nancy Giles — and I can't think of a better way to start my week.
As prolific storytellers, the contributors go deep inside a topic, showing unique angles, sharing little-known facts and capturing viewers' attention in ways few others can. On its surface, pink is simply a color — a blend of red and white — most associated with the female gender. Did you know it was once a sign of wealth and status in France — worn by men, women and children, and used to decorate homes?
According to Peter Guber, chairman and CEO of Mandalay Entertainment, a well-written and shared story can have a massive effect on an audience.
"It can inspire and enliven. It can move them to take action. And it can turn them into a raving fan. Never underestimate the power of your story. And never underestimate the intelligence of your audience. Play it truthfully and emotionally, create a dialogue, and you will see how the gift of story may just become the most powerful tool in your arsenal."
Guber's right - compelling stories move us. Think about the stories your older family members have shared with you. Each story is a moment or chapter in your family history that has shaped you in some way. Stories are memorable lessons, dreams and wishes come true, obstacles overcome and reasons for making a change. Stories aren't just words on paper either. They are pictures and videos strung together, speeches delivered to a group or simply told one-on-one.
As you go about your day, week, month and year, pay attention to people, places and things that were once under your radar. The security guard you pass each day on your way into the office; the dirt path behind your neighborhood; the broken sign hanging outside of an abandoned old store; the box of letters passed down by your grandparents; or that charming little town only 45 minutes from you. Those are where some of the best stories can be found.
At WordWrite, we believe in the power of an authentic Story. Our true purpose and passion is to help companies uncover, develop and share their great untold stories. Without a story, there is little out there to help people decide whether they want to work with you, do business with you, be your neighbor or invest in you. Do you know your Story?
If you're interested in learning more about how to find your Story, either get in touch with us below or join us for Agility PR Solutions' free webinar on Wednesday, February 27 at noon. You can register here.
---
Hollie Geitner is Vice President, Culture and Brand Ambassador at WordWrite Communications. You can get in touch with her via email at hollie.geitner@wordwritepr.com or follow her on Twitter at @JustHollieG.