Pittsburgh, Pa. (June 18, 2015) – Paul Furiga, founder and CEO of WordWrite Communications, a strategic communications consulting firm, is the new president of PR Boutiques International™ (PRBI), taking the reins at the association's annual meeting in London earlier this month.


PRBI is an international network of boutique public relations firms with 35 members representing 12 countries and spanning four continents. As the founder and CEO of WordWrite Communications, Furiga has worked with PRBI for four years as a member of its board of directors, most recently serving as vice president.

"Paul has been a respected influencer in the public relations industry for 20 years. His passion for honest and transparent communications focusing on storytelling has earned him great praise among his peers," said Joy Scott, past PRBI president and president and CEO of Scott Public Relations based in Los Angeles. "His leadership and enthusiasm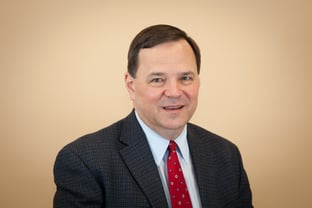 will help grow the organization and take it to new levels in the year ahead."
Furiga has won numerous professional awards, including the prestigious Renaissance Hall of Fame Award from the Public Relations Society of America. He is a former journalist who covered the White House, Congress and held several daily newspaper, magazine and wire service editing and reporting posts. Furiga has led his team of WordWrite storytellers in creating and executing several award-winning B2B communications campaigns and advocacy projects that have moved hearts and minds. He is currently working on his book, Why Your Story Trumps Your Brand, due to be published next year. When he's not telling stories, Paul is on a stage playing his bass guitar or serving on non-profit boards for organizations such as the River City Brass, Silk Screen Asian American Festival, the Rivers Club and the Pittsburgh area Walk to End Alzheimer's.
About WordWrite Communications LLC
As Pittsburgh's only pure PR agency, WordWrite Communications LLC helps clients share their great, untold stories with everyone who needs to see, hear and experience them. WordWrite clients range from start-ups to Fortune 1000 and global firms. They share a fundamental belief in the value of two-way communications and authentic stories told by fluent storytellers. WordWrite clients include Allstate, Fragasso Financial Advisors, Kennametal, Koppers Inc., MedExpress, MPW Industrial Services and Pfizer Inc. For more info, visit: www.wordwritepr.com, www.facebook.com/wordwritepr, www.twitter.com/wordwritepr orwww.linkedin.com/company/wordwrite-communications.